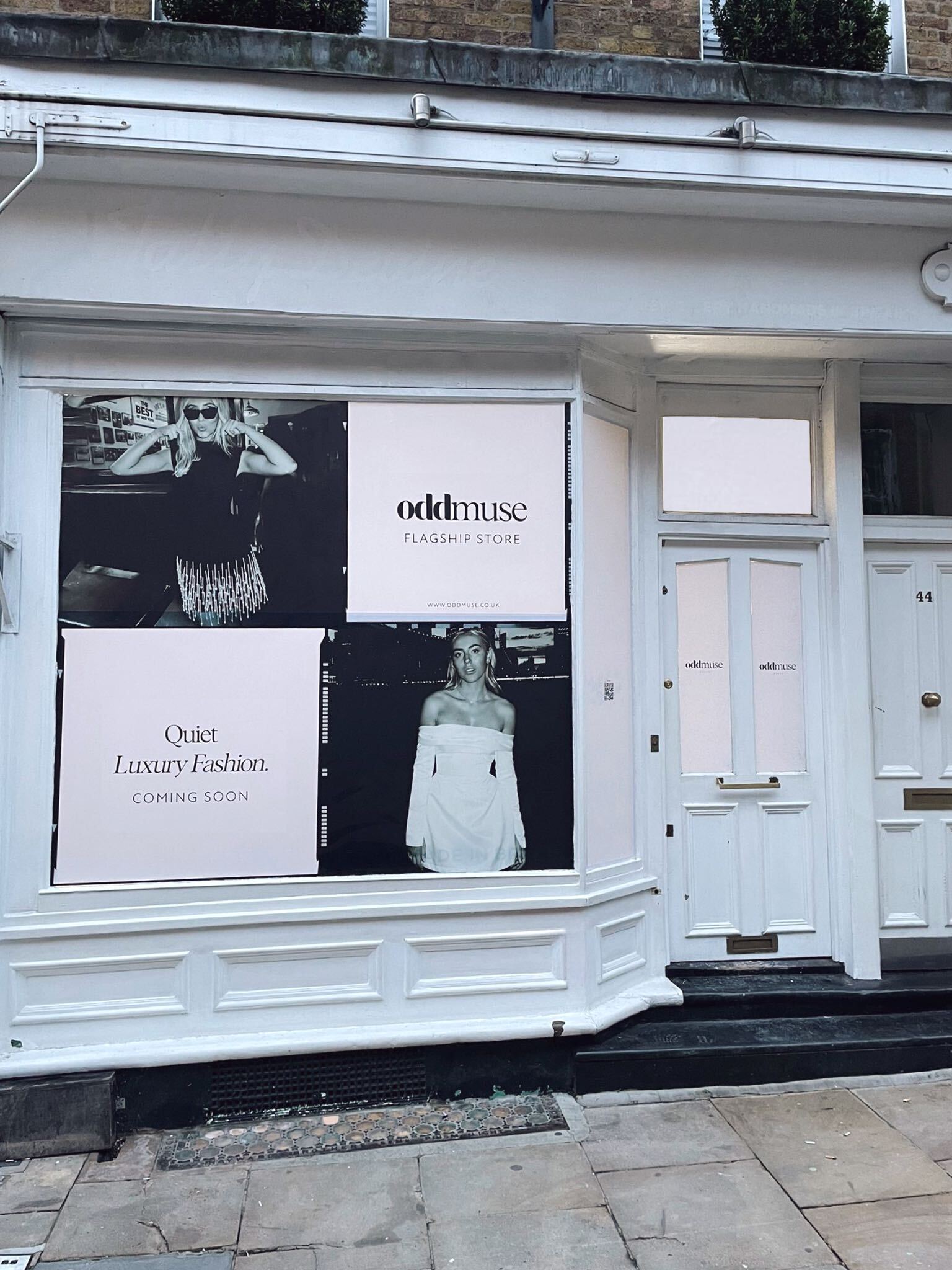 The Best Places in London to wear your Odd Muse piece
Written by Georgia Rhodes
Odd Muse girls here and we've got the biggest news ever! After countless hints and teases, we can officially share with you the launch of our flagship, London store. (It's okay, we're hyperventilating too.) We cannot wait to bring our online community in-person permanently following the unmatchable love for our pop-up in summer, winter welcomes you to our Odd Muse London store. In the hub of world-class shopping, we are located in none other than Covent Garden (did I mention permanently?) so you can officially shop our collections in person forever this time.
You will find us at 44 Monmouth Street to get a first-hand feel for your all-time favourites from our 'Ultimate Muse Blazer' that started it all to our exclusive in store garments. The Odd Muse Store will be the only place you can shop Odd Muse in London so expect the unexpected of the constant innovation and luxurious, timeless appeal that is Odd Muse. Your premium destination for investment fashion is landing in London. This is not a drill, I repeat this is not a drill. We've created a lavish and enchanting atmosphere that encaptures all that is Odd Muse in our first permanent store. From a luxurious shopping experience with the help of our Odd Muse Assistants to picture-perfect, opulent changing rooms to elevate each of our muse's experience.
To celebrate, we're breaking down all the best places in London to wear your new Odd Muse piece after visiting our exclusive London store. Whether you're just a tube ride away or making the trip to see us, we've got you covered with the top locations no more than a 30-minute journey from our store. Giving our muses the chance to bring their Ultimate Muse style from the store to the streets.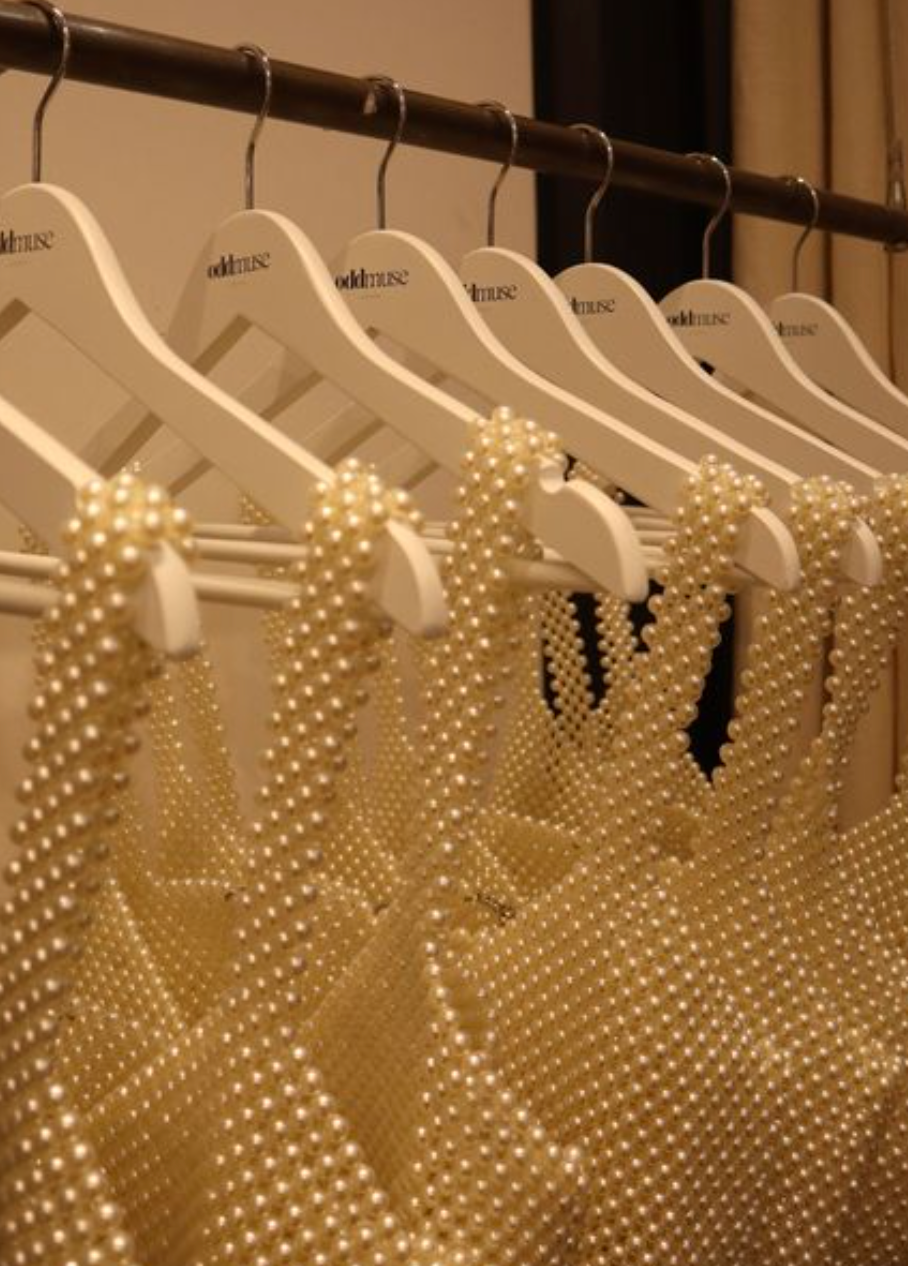 1) Afternoon tea at The Savoy
Just a 10-minute walk from your Odd Muse destination for versatile, timeless fashion is The Savoy, where you can enjoy their world-renowned afternoon tea in your everlasting The Ultimate Muse Blazer. The perfect piece to elevate any outfit. Relish in a lavish, long-standing London tradition in your new classic wardrobe staple.
2) Italian dining at the most Instagrammable diner,  Ave Mario
To our muses radiating timeless glamour, look no further than Ave Mario for all your instagrammable needs for that perfect photo in your muse moment. Just a 6-minute walk from our flagship store you can grab and go. The Ultimate Muse Strapless Dress is the one for this event, we know how much you love our go-to core collection so it had to be stocked in our one and only London store. This timeless must-have is short and sophisticated to experience an avant-garde sense of Italy right here.
3) A stylish saunter around Chanel Fashion Manifesto at The V&A
Explore the icon that is Gabrielle Chanel at the Fashion Manifesto exhibition and all the esteemed V&A museum has to offer. A not-so-secret gem as the world's largest museum of arts just 22 minutes from Odd Muse's London home. Our muses and fashion fanatics can pop in store for our exclusive in-store collection, including the winter piece we're dreaming of, The Grey Split Sleeve Dress to spend a day at The V&A as your most sophisticated and stylish self.
4) Dinner at Isabel Mayfair
Looking for dinner plans? Muses we've got you covered. Just a 15-minute journey from our flagship store you will find the Isabel Mayfair restaurant in all its lavish glory. But not before discovering opulence in a dress with our, Ultimate Muse Pearl Drop Long Sleeve Dress for those winter city evenings. That's right, we'll be stocking our sought-after partywear collection at our London base for all your party needs.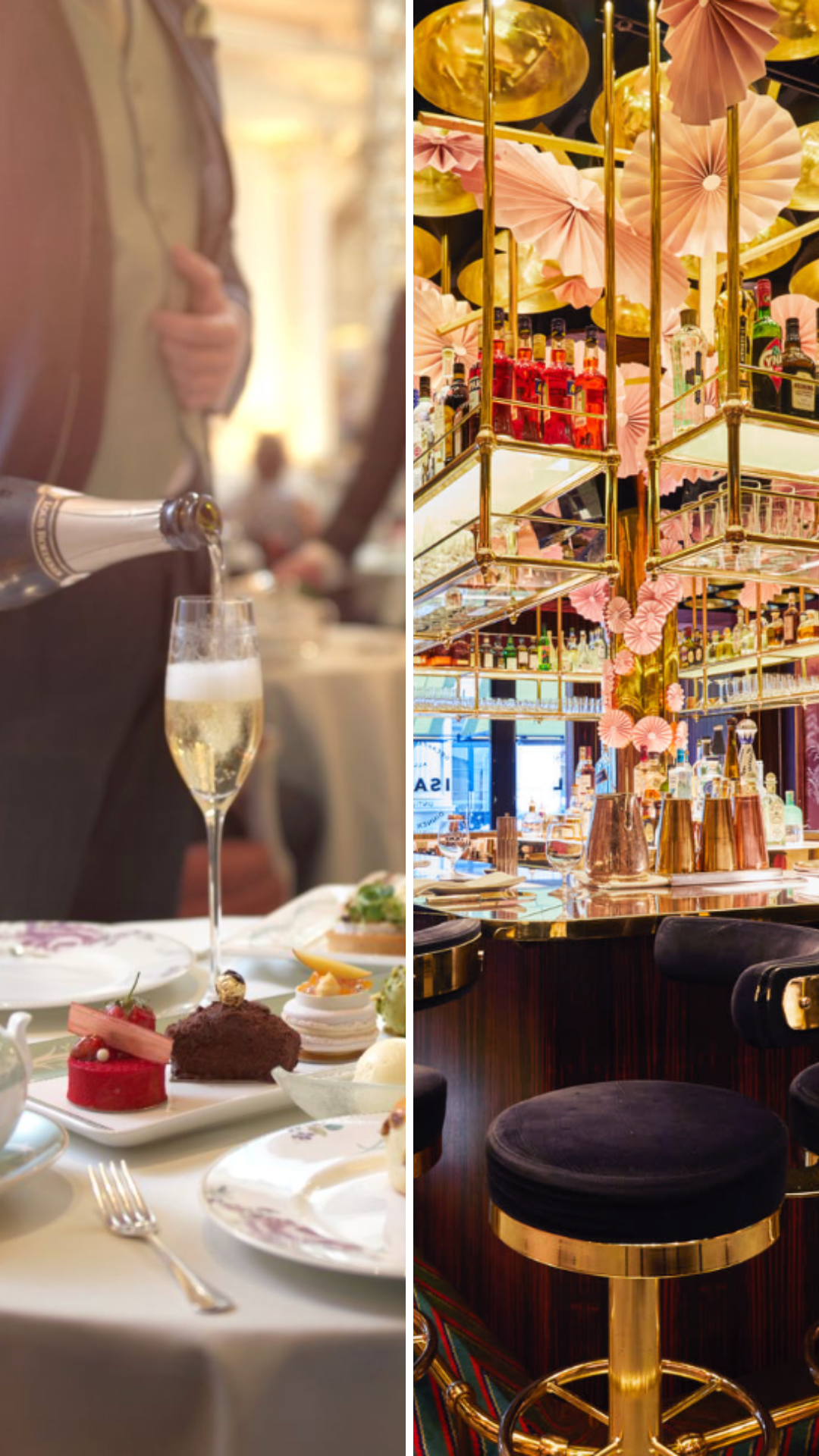 5) Coffee at Monmouth Kitchen
One of British Vogue's named spots for the best coffee is just a 1-minute walk away from the muses. Coffee friends you're welcome. Heading for a coffee catch-up with your bestie as a muse dream in our Ultimate Muse Sleeveless Tee and Midi Skirt, we stock all your favourite simple statements to elevate your everyday. As a sophisticated midi muse you can go from coffee to the club after visiting our flagship store.
6) Instagrammable walk around Neal's Yard
8) Winter skate at Somerset House
There's no denying that winter is upon us, just a 13-minute walk from us you can dive into stunning culture, architecture and a winter skate at Somerset House in the perfect muse fit. Pairing our Ultimate Muse Knitted Jumper for cosy needs along with our flattering Ultimate Muse Straight Leg Trousers for a timeless winter look, keeping you warm yet elevated in our pre-fall collection stocked in stores.