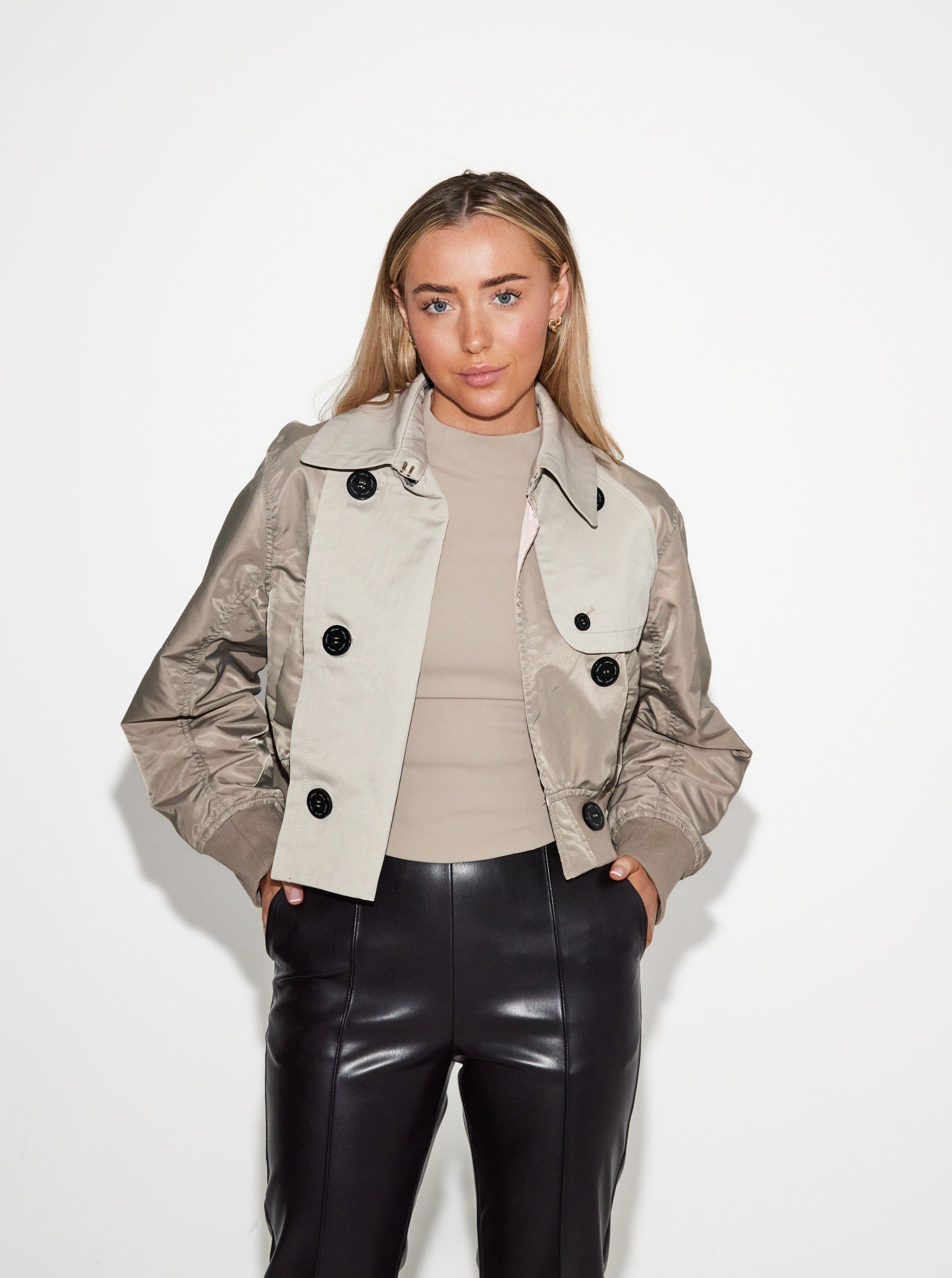 The Ultimate Muse Cropped Trench
Elevate your everyday with our first ever coat, an Odd Muse twist on the classic Trench. Guaranteed to turn heads as you transition from city girl summer, into winter chic.
Outer shell 1 :52% cotton, 48% High grade polyester
Outer shell 2: 100% High grade nylon
Lining:100% high grade Polyester



This jacket elevates the traditional trench with a cropped hem. Taking the form of a bomber jacket with trench front panel; not forgetting the attention to detail with the muse printed buttons.
Pair with your favourite simple statements tee and achieve the effortless muse-on-the-go look.