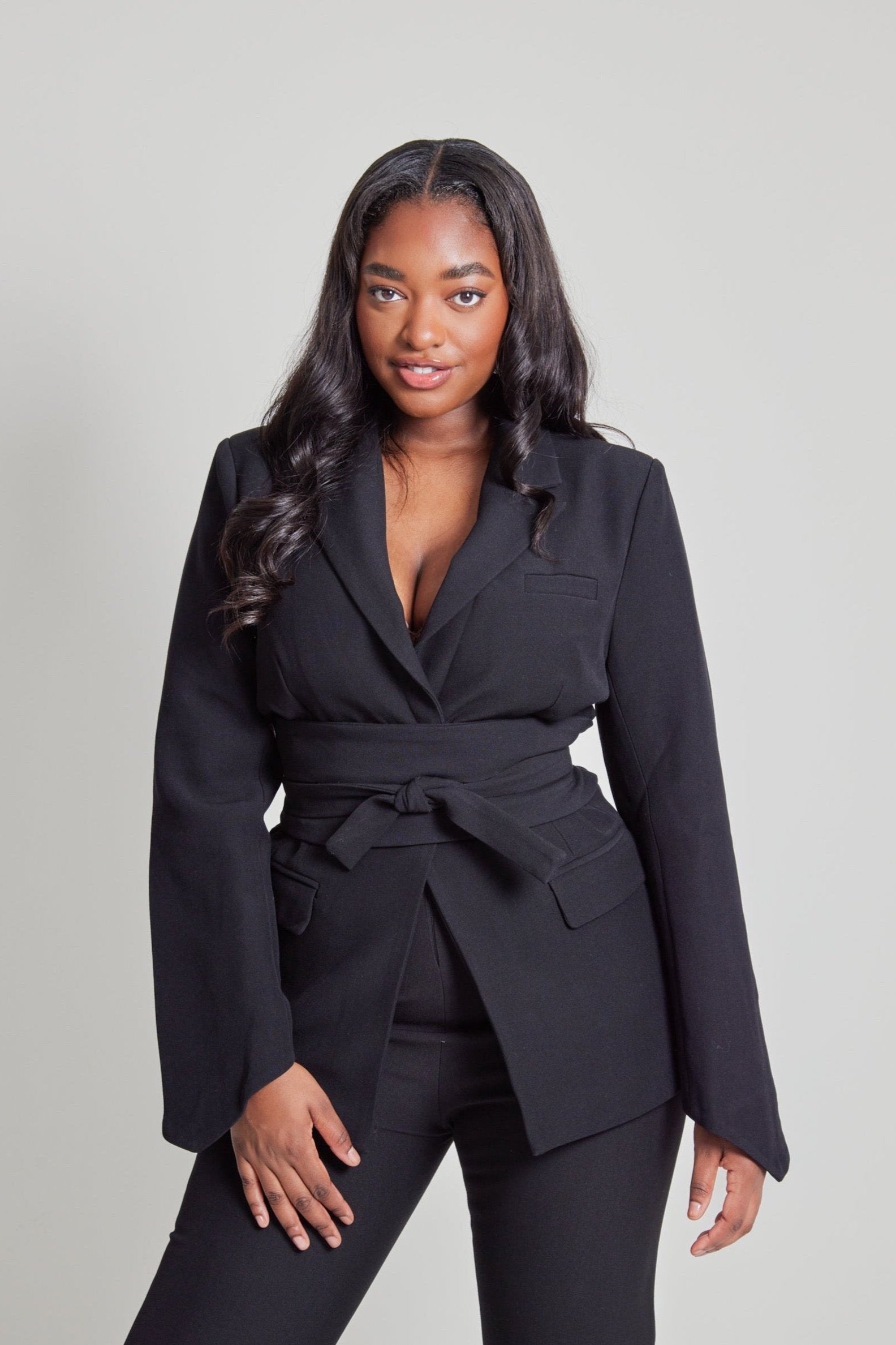 Ultimate Muse Blazer with Additional Belts | Black
Where it all began… The Ultimate Muse Blazer. Our brand mission is to encourage young women to invest in their wardrobes and challenge the wear it once culture. We designed a high-quality tailoring piece with a luxury feel. With over 10,000 units sold worldwide and 6 colourways, the Ultimate Muse Blazer has become the globally coveted Odd Muse piece.
The first image of Aimee, wearing a S and is 5"5
The last image is of Naomi, wearing a L and is 5"8
Fabric composition: 75% High Grade Polyester, 5% Spandex, 20% Rayon. Lining: 90% Nylon, 10% Spandex
Where it all began... the black blazer features contoured seams and padded shoulders to create a structured silhouette. Fully lined for a comfortable fit, the blazer is designed to be slightly oversized so we recommend sticking with your usual size. Featuring a single button fastening, sharp lapels and our signature pointed sleeves. Your ultimate muse blazer comes equip with 2 additional belts so can be worn multiple ways – she really is the perfect piece for your forever wardrobe.
Aimee enjoys pairing this with the ultimate muse black trousers and her favourite heels. To create the most elegant look, don't forget to spritz the Ultimate Muse EDP!