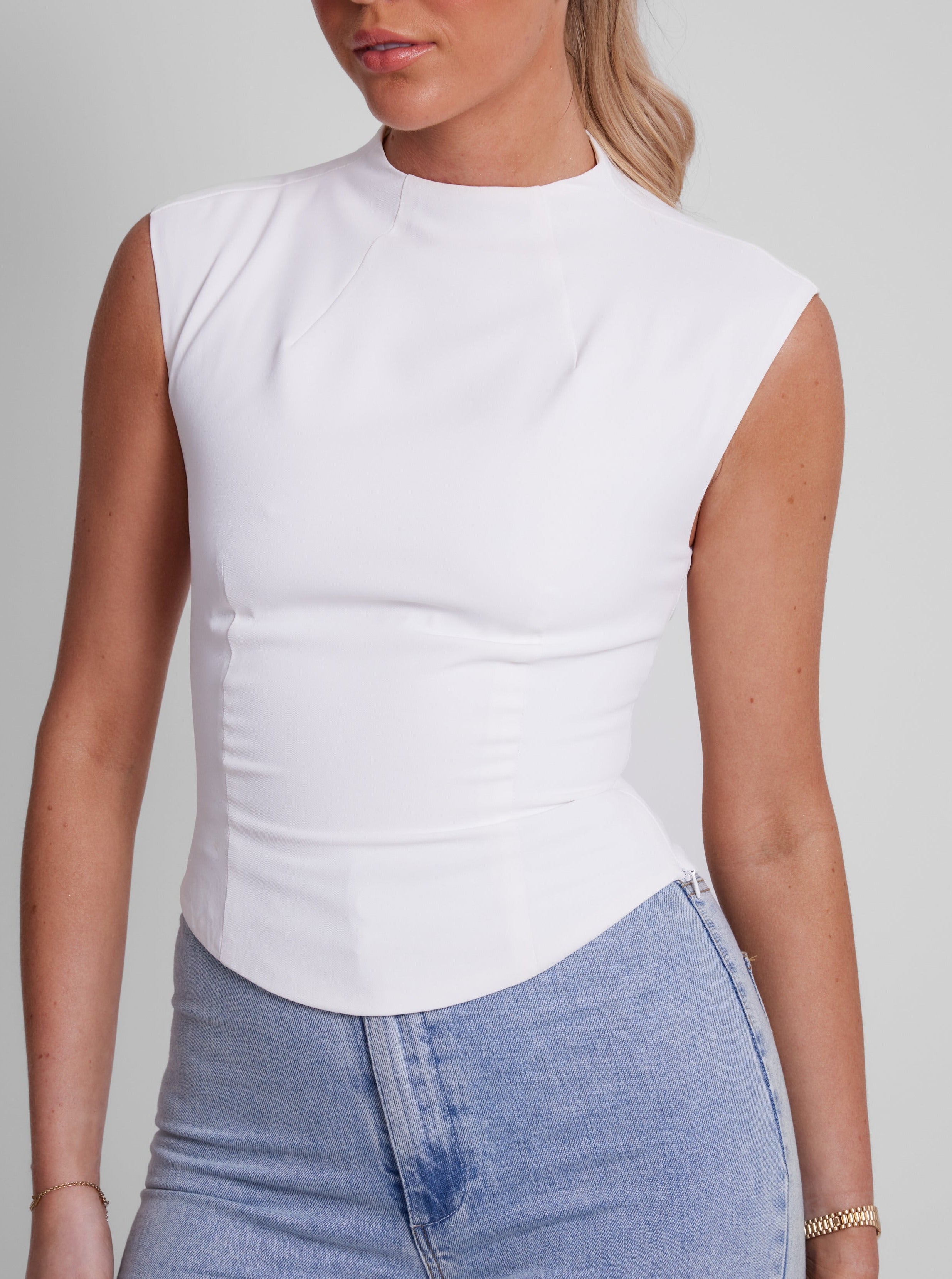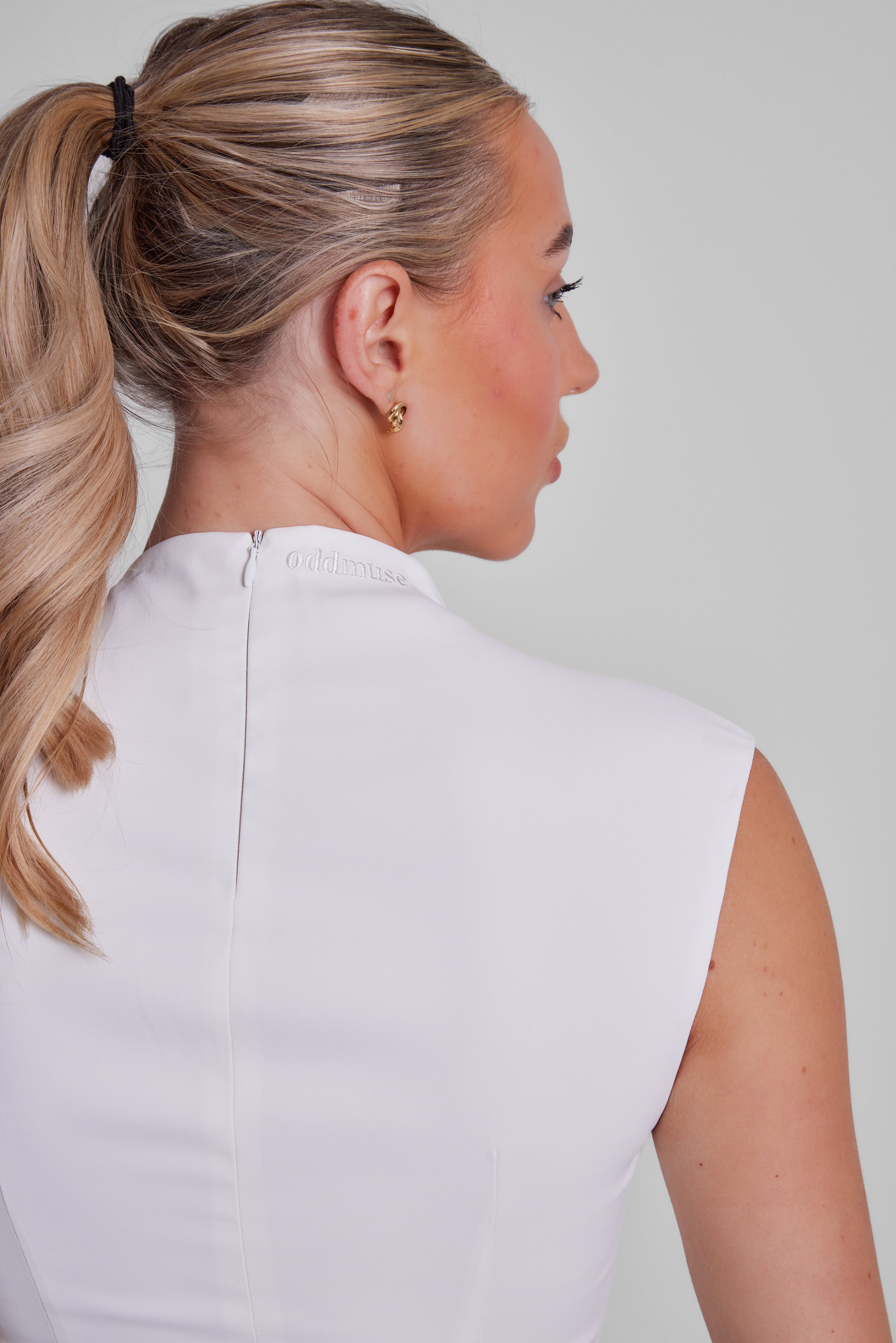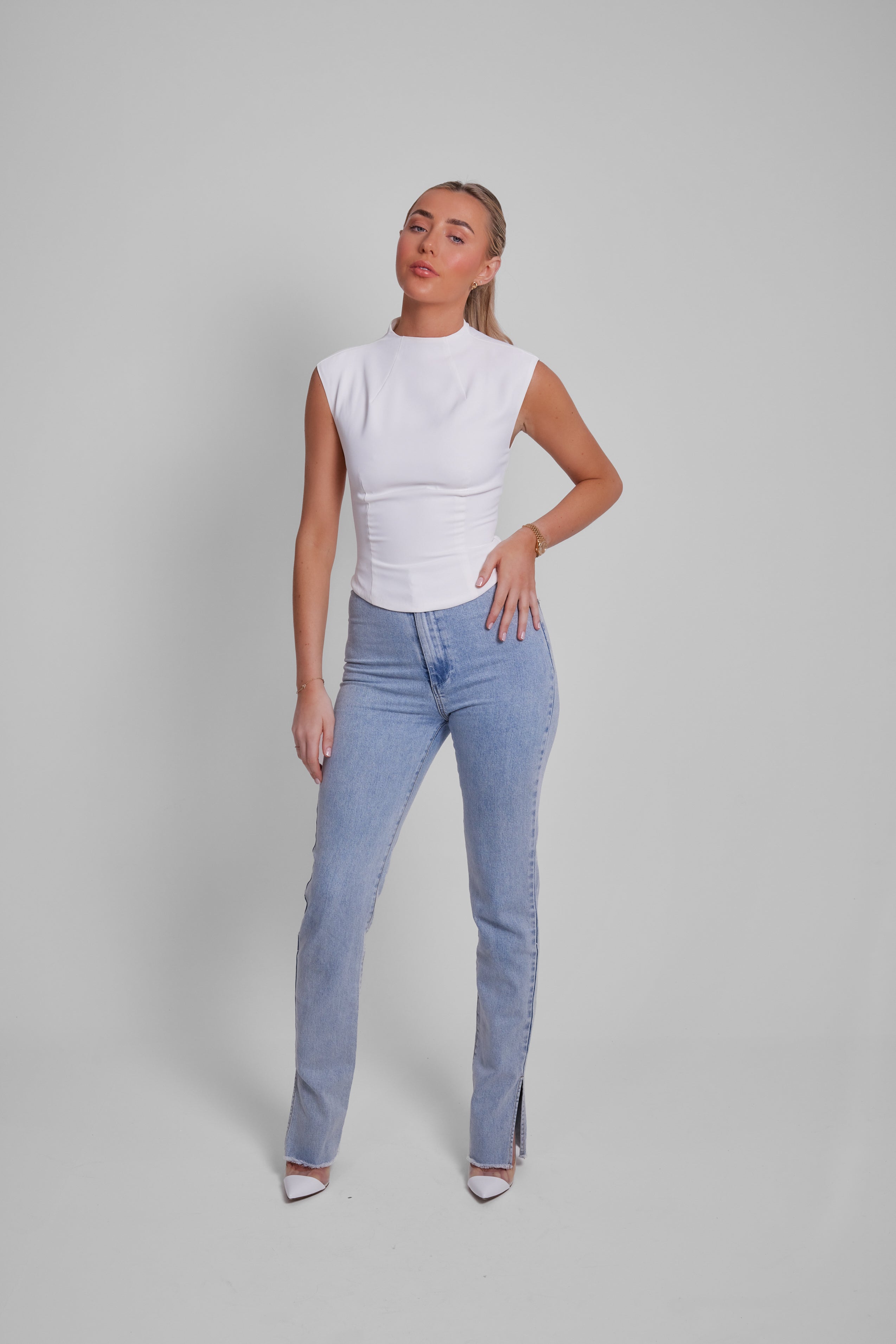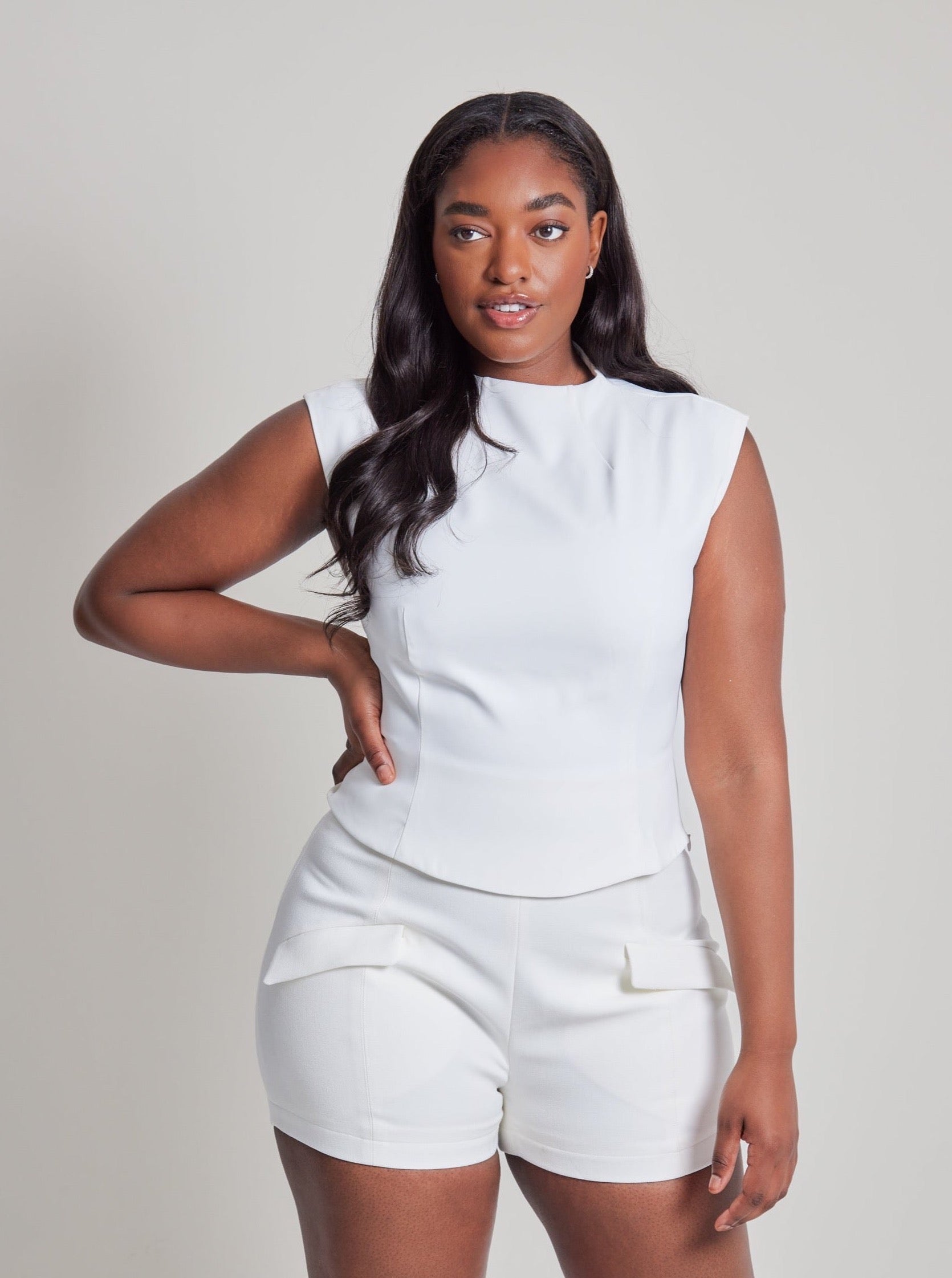 The Ultimate Muse Sleeveless Top | White
Introducing the sleeveless simple statement; the ultimate essential for your wardrobe no matter the season. Your new dress-up dress-down co-ord; Odd Muse is now elevating your everyday wardrobe.
The first image of Aimee, wearing a XS and is 5"5
The last image is of Naomi, wearing a XL and is 5"8

100% High Grade Polyester
Designed with the most flattering high neck, discreet zipper, and curved hem. Featuring two front seams moulding the silhouette for a clean, classic look.
You can't live without your Odd Muse Blazer, so how could you live without you elevated basics? She is so versatile, you could wear her whenever, wherever.