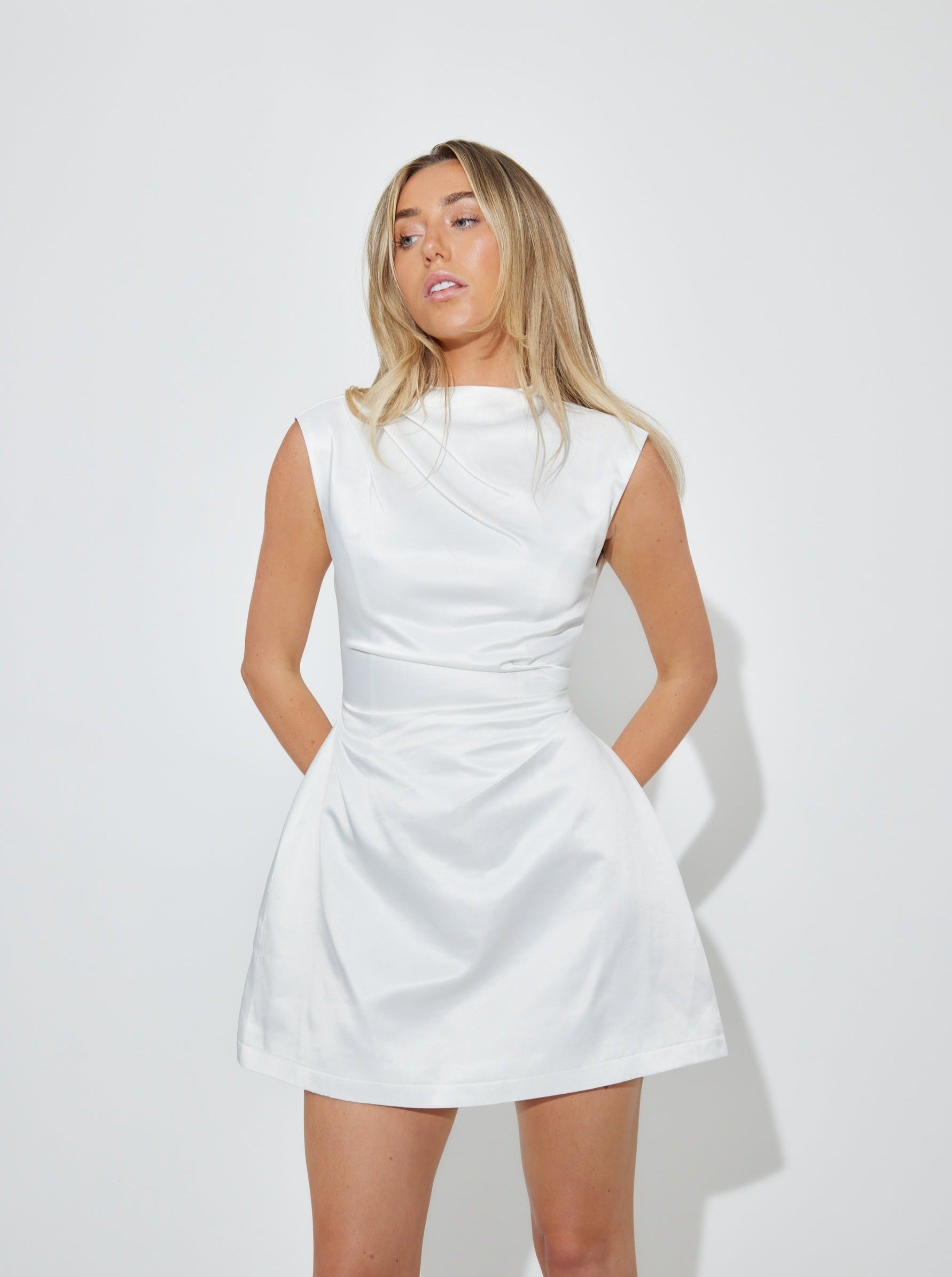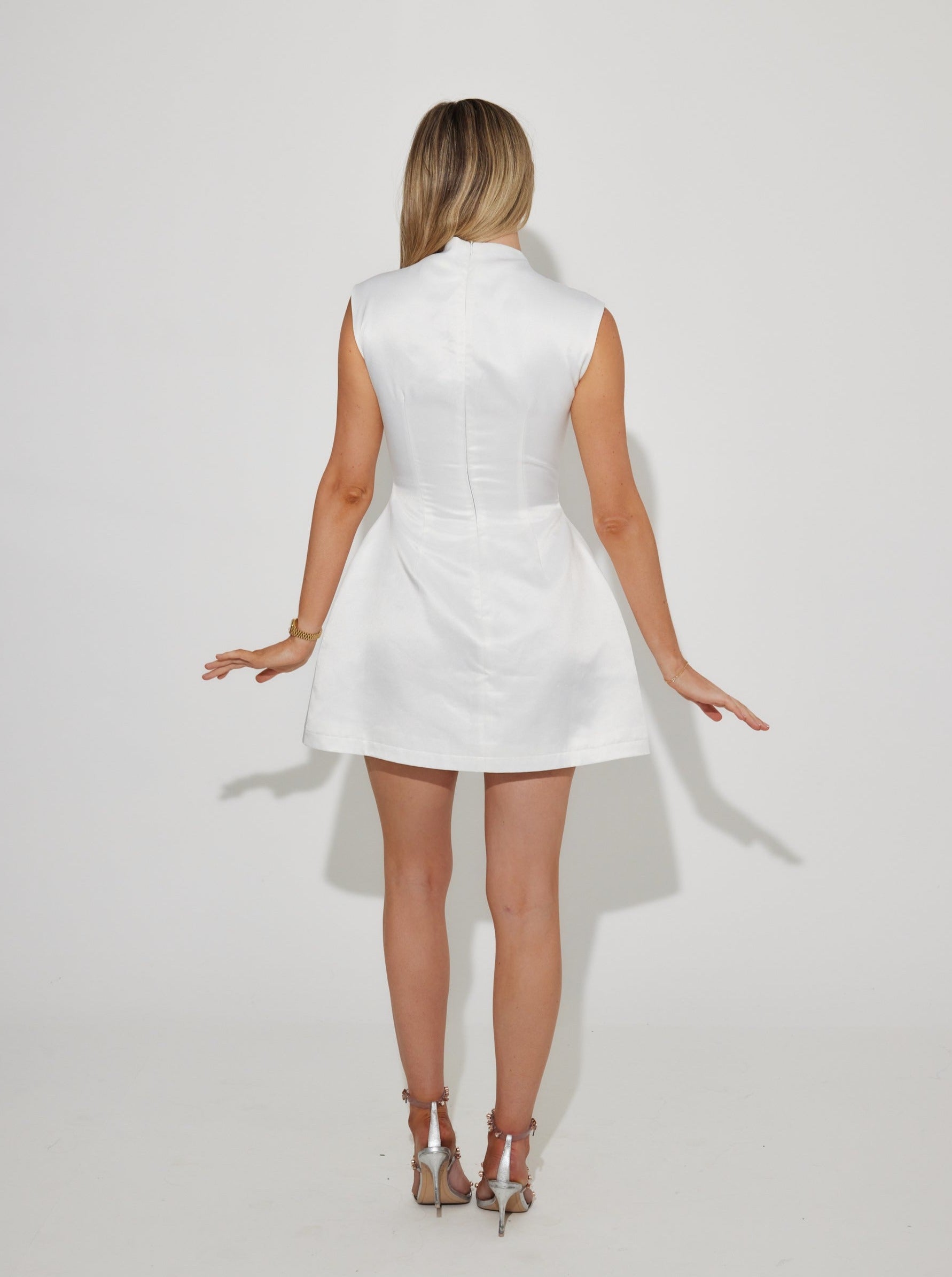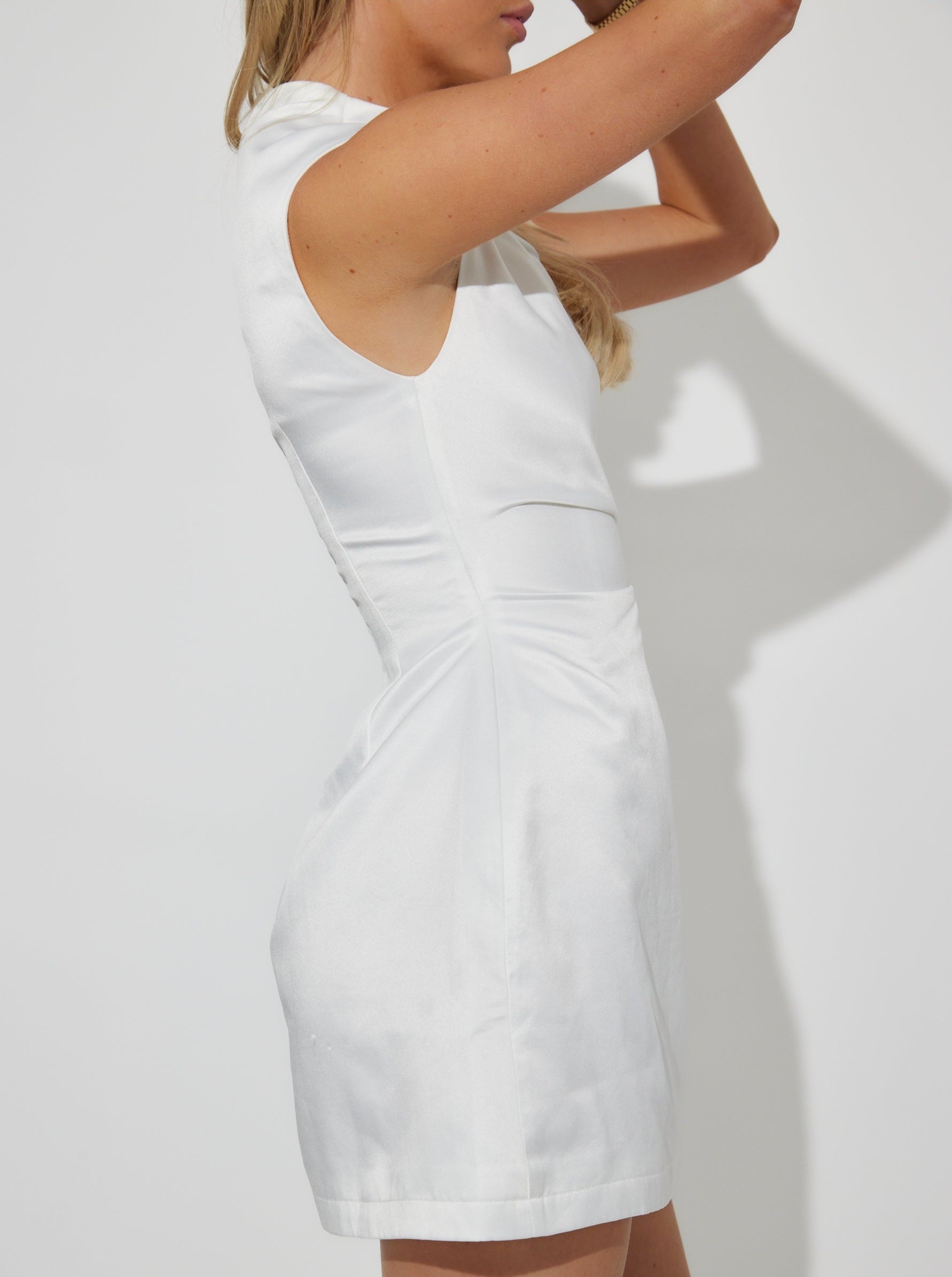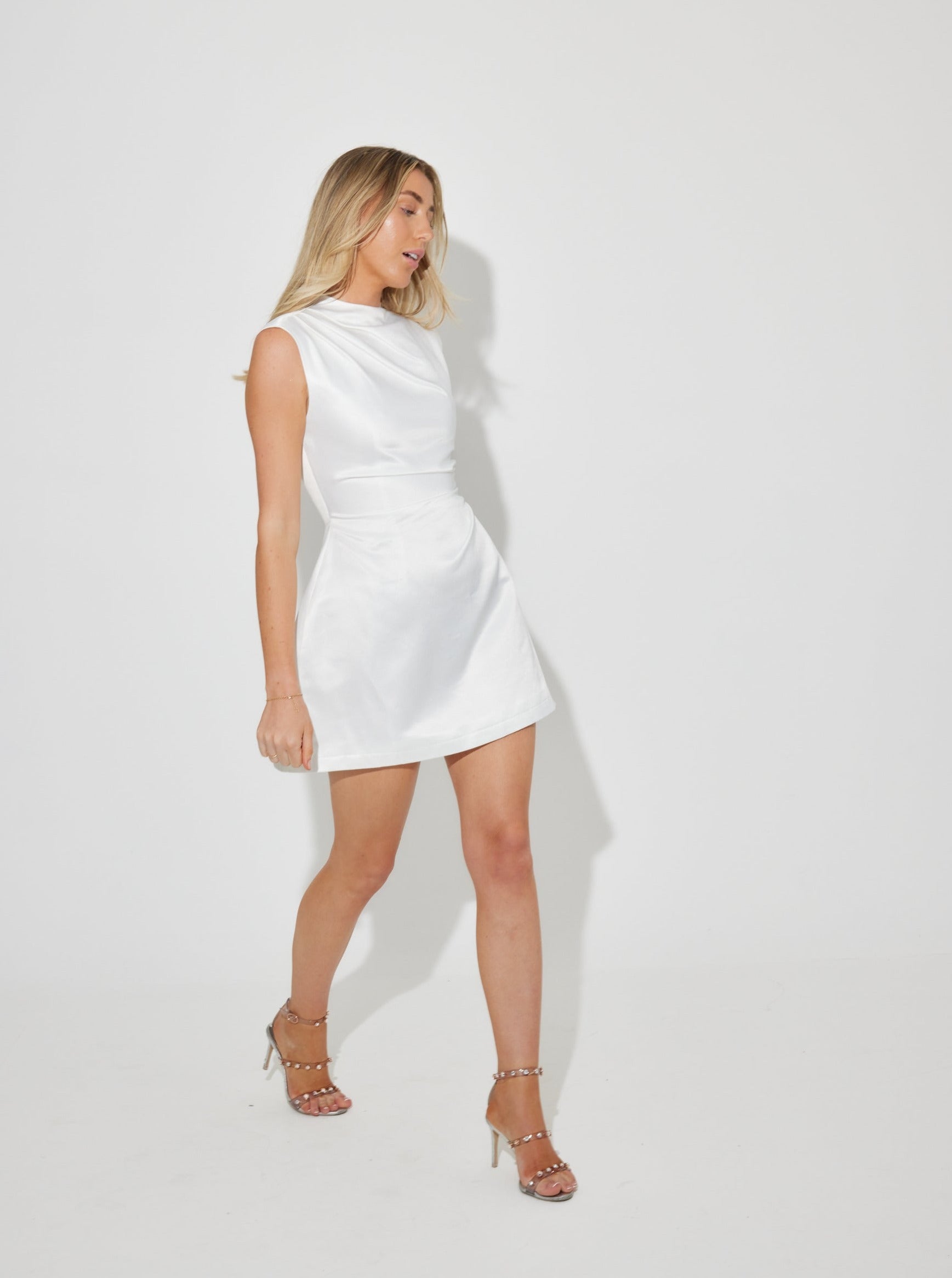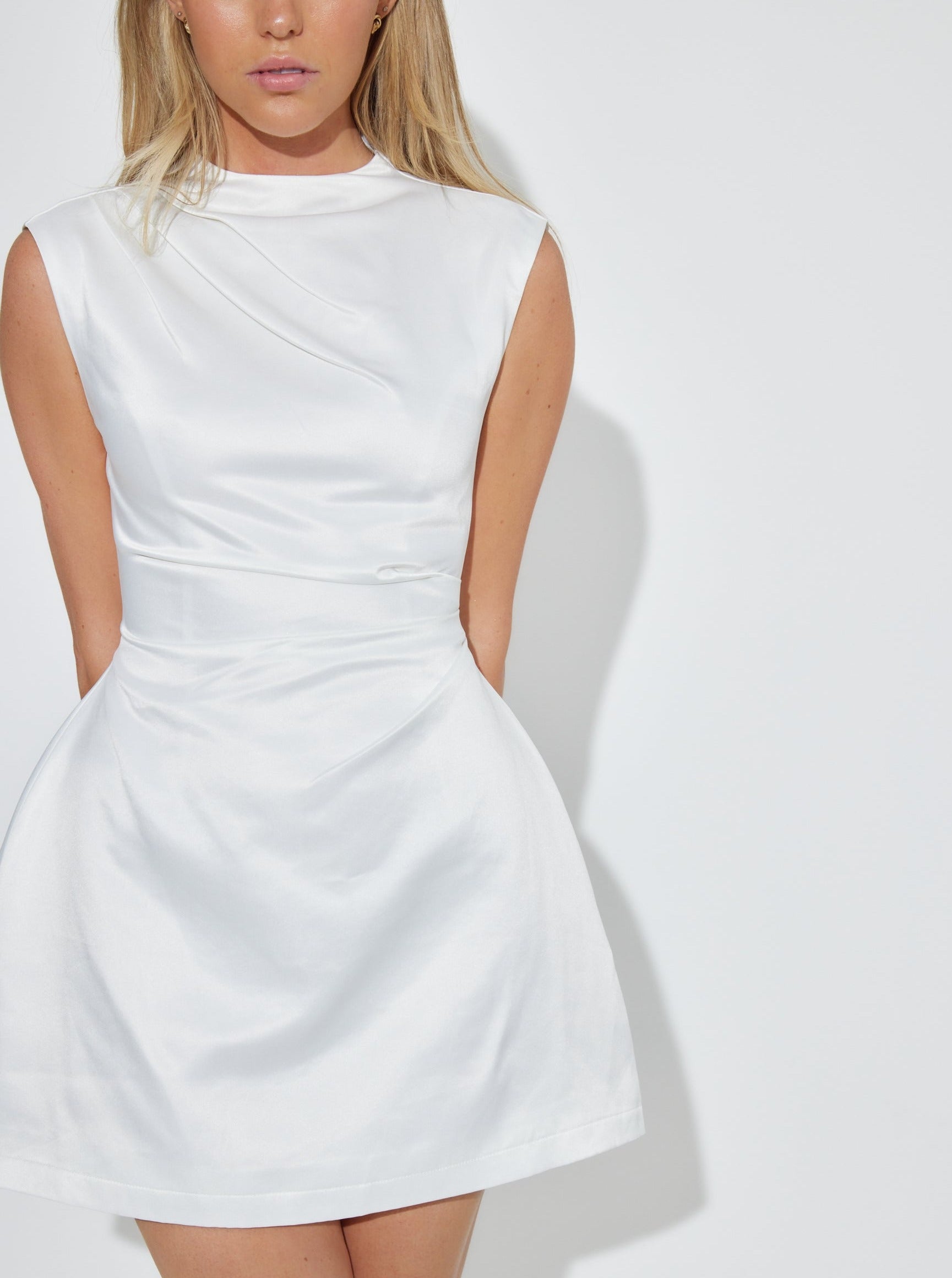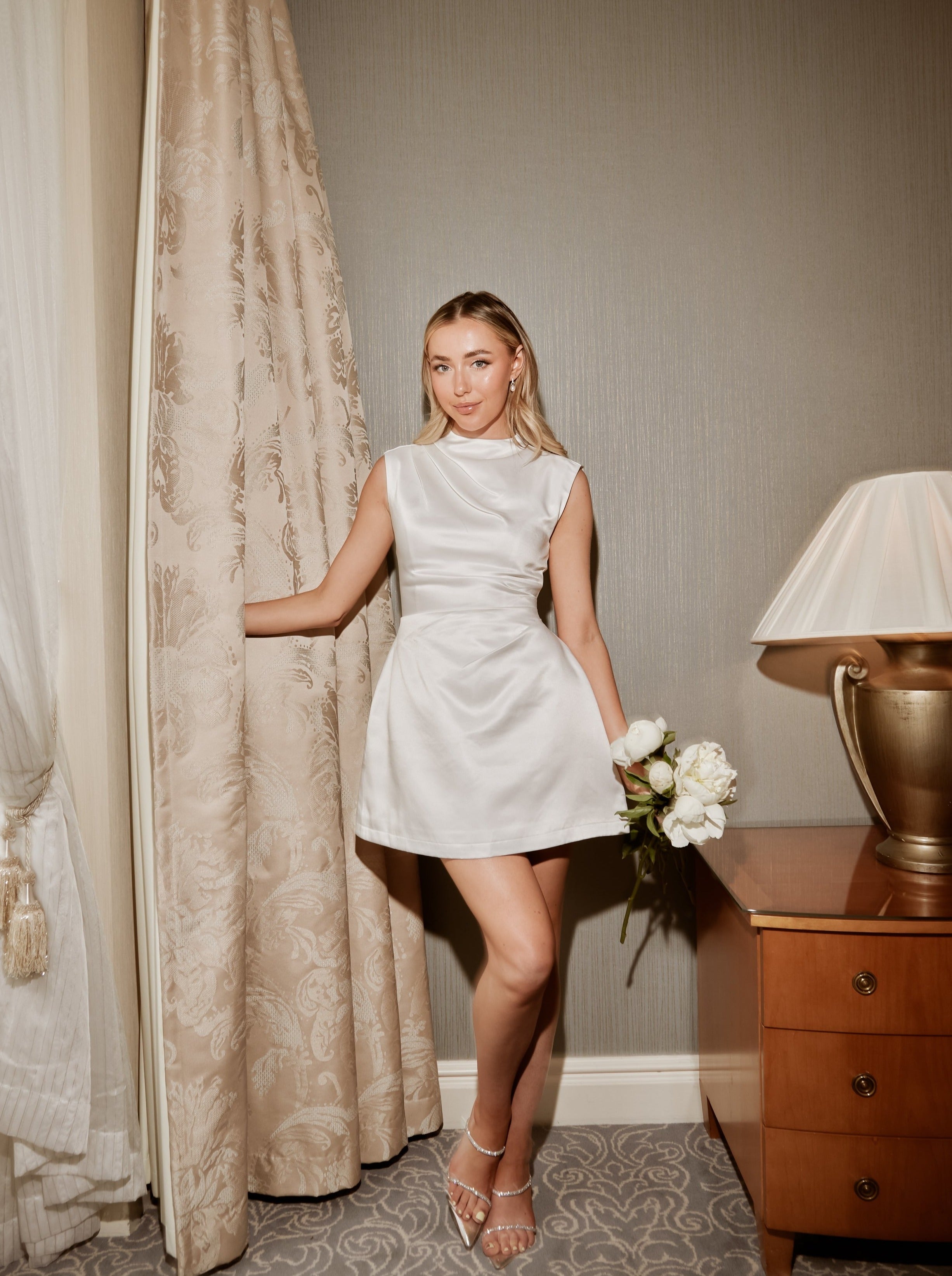 The Ultimate Muse Satin Straight Neck Mini Dress | White
Due to such high demand this dress is now on pre-order for dispatch on or before the 8th of January. 
The dress of every Muse's dreams: whether you are a bride-to-be or in need of a signature white dress! This piece is cut from our luxurious, soft-to-touch satin and ruched to flatter the waist.

100% High Grade Polyester
Featuring a discreet zipper at the back, two darts and our signature lampshade hem to accentuate our Muses' natural curves.

Pair with your Ultimate Muse White Blazer and throw on your favourite heels for the most beautifully understated look.