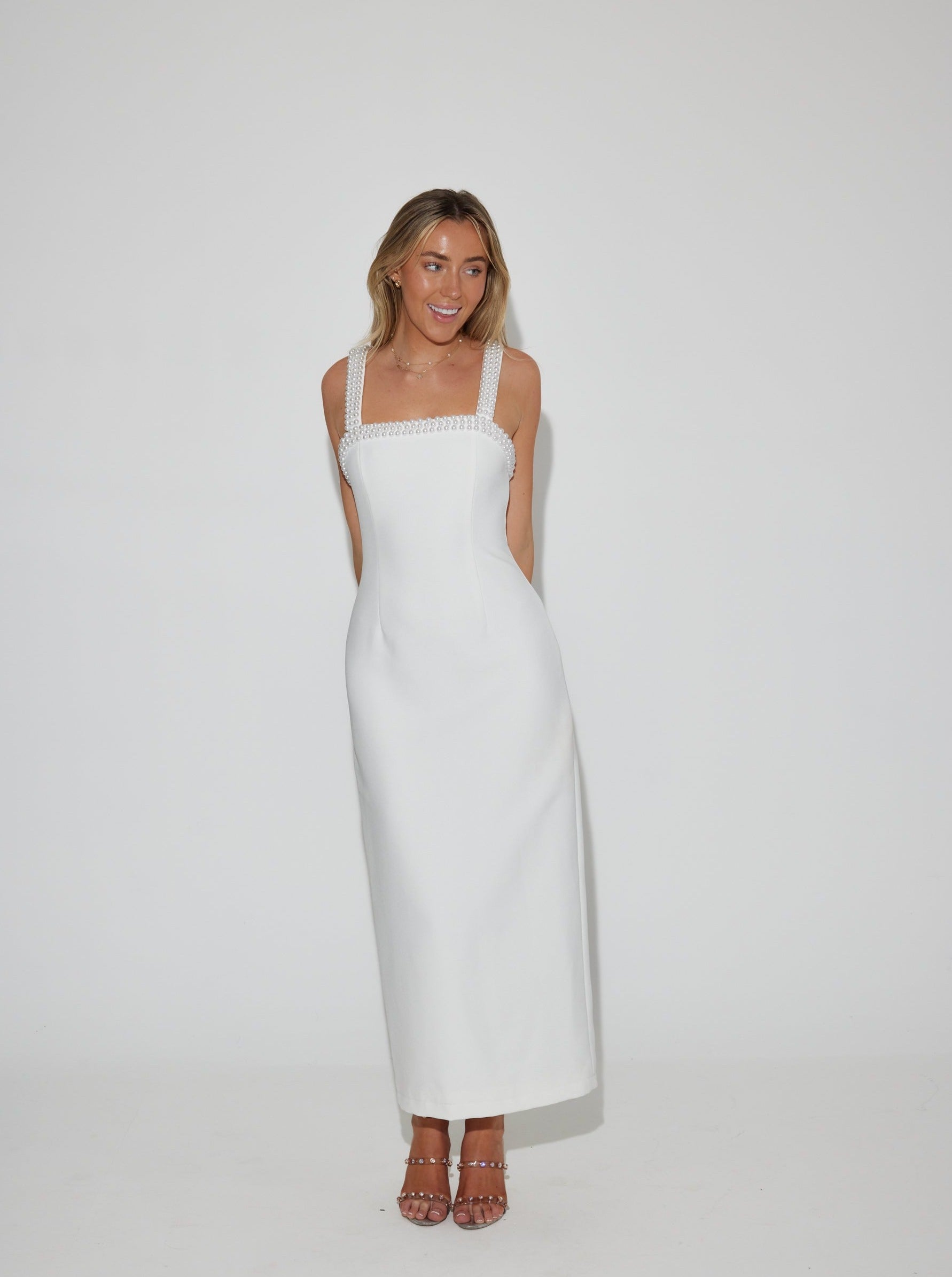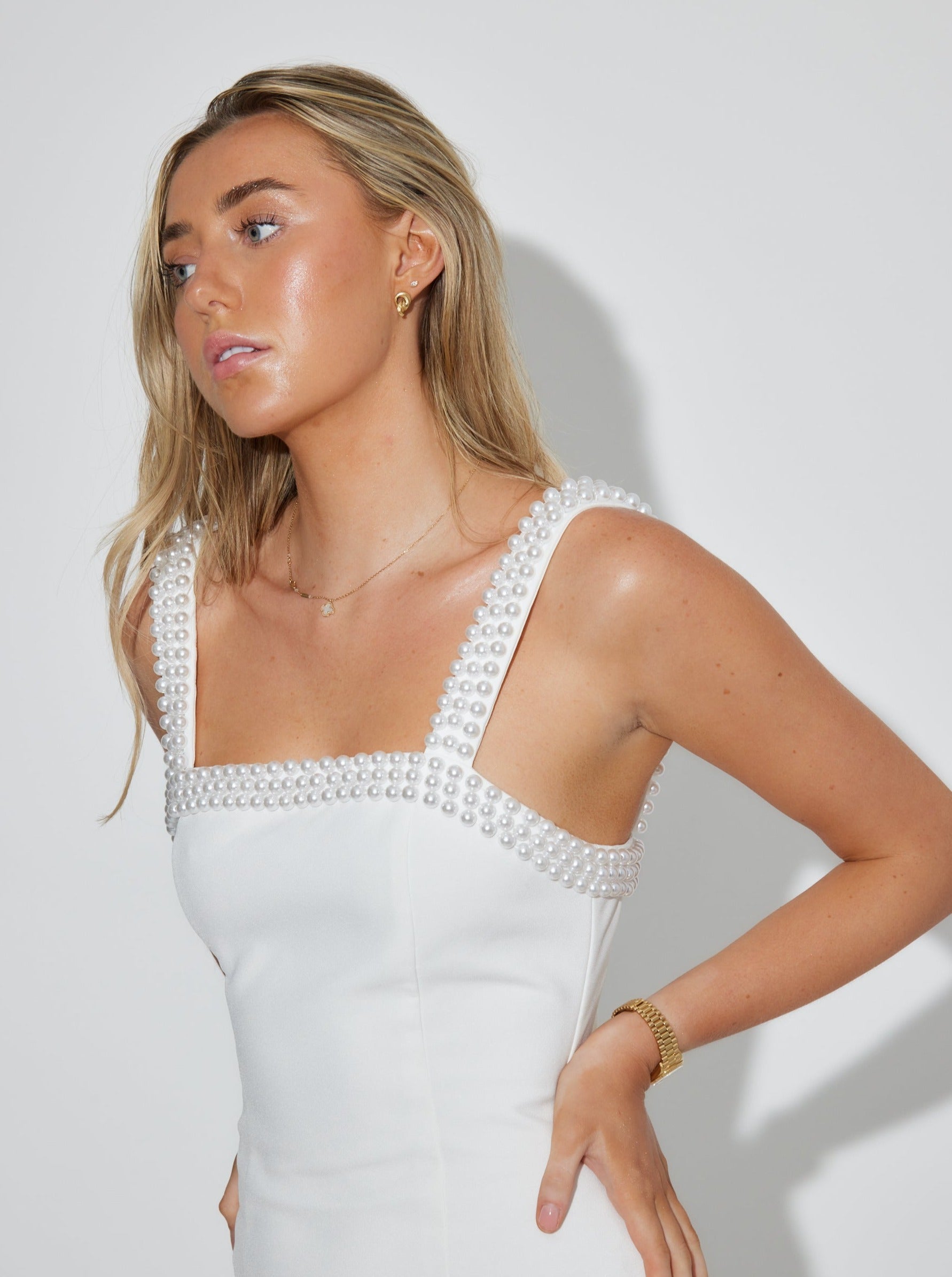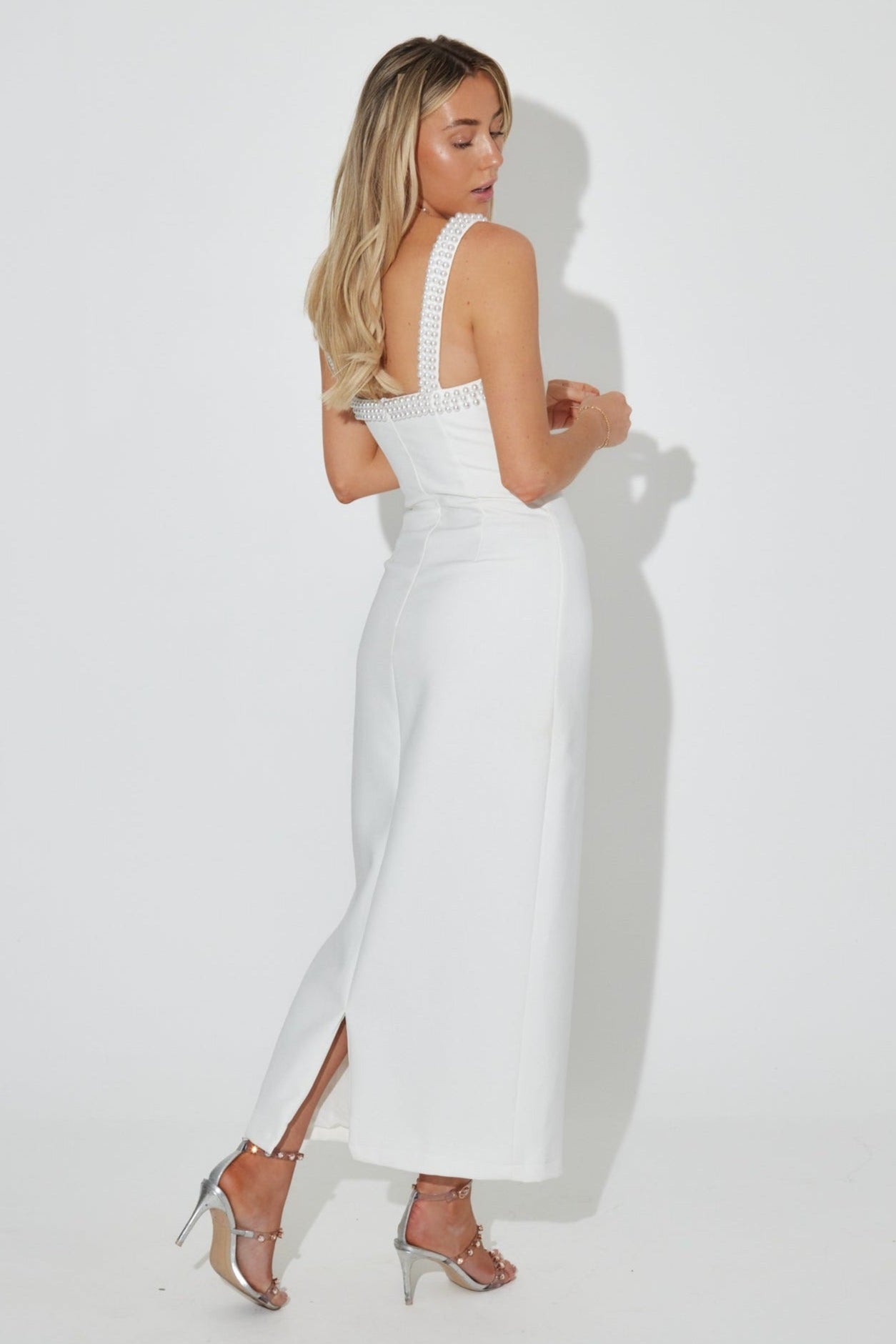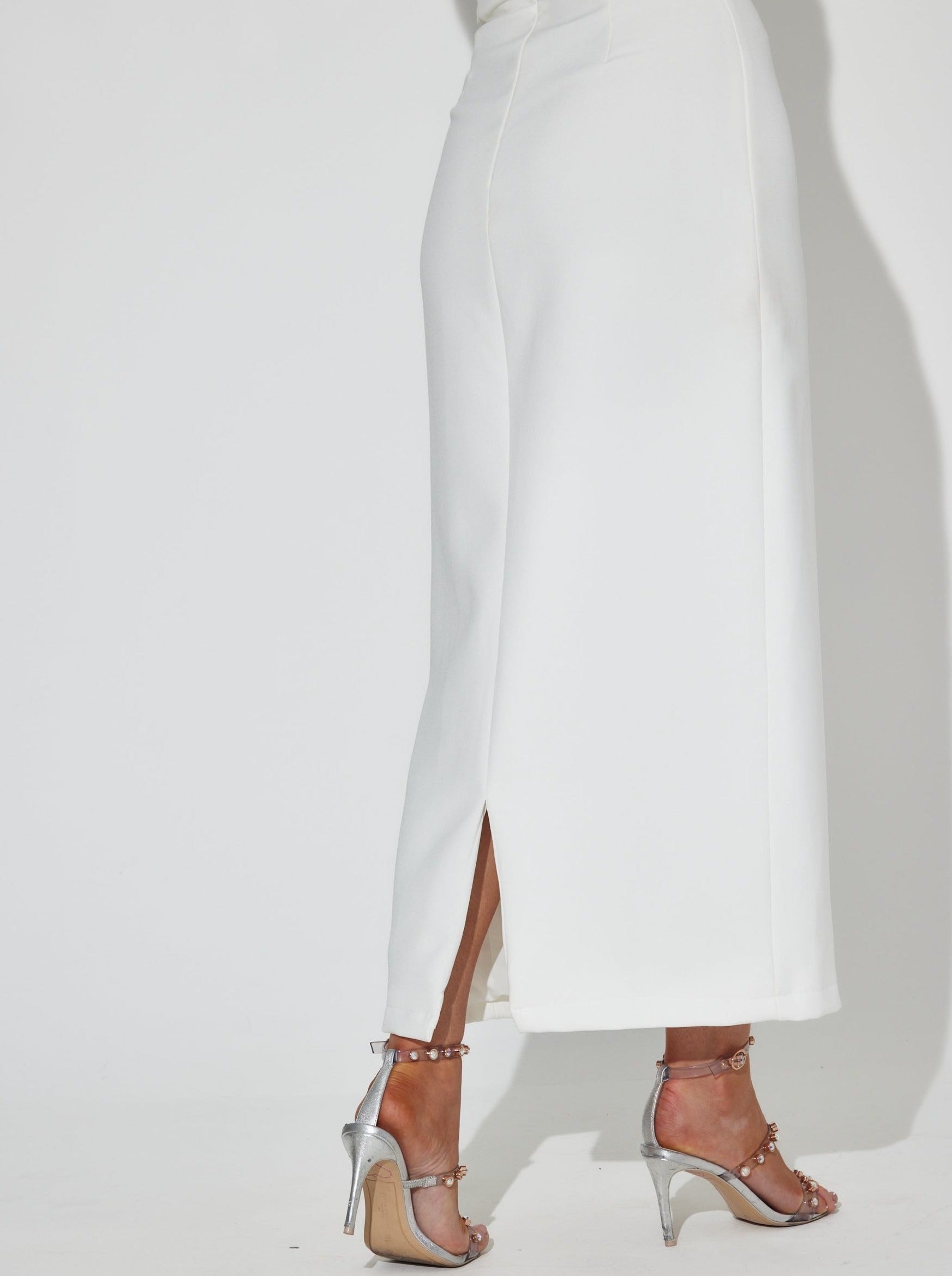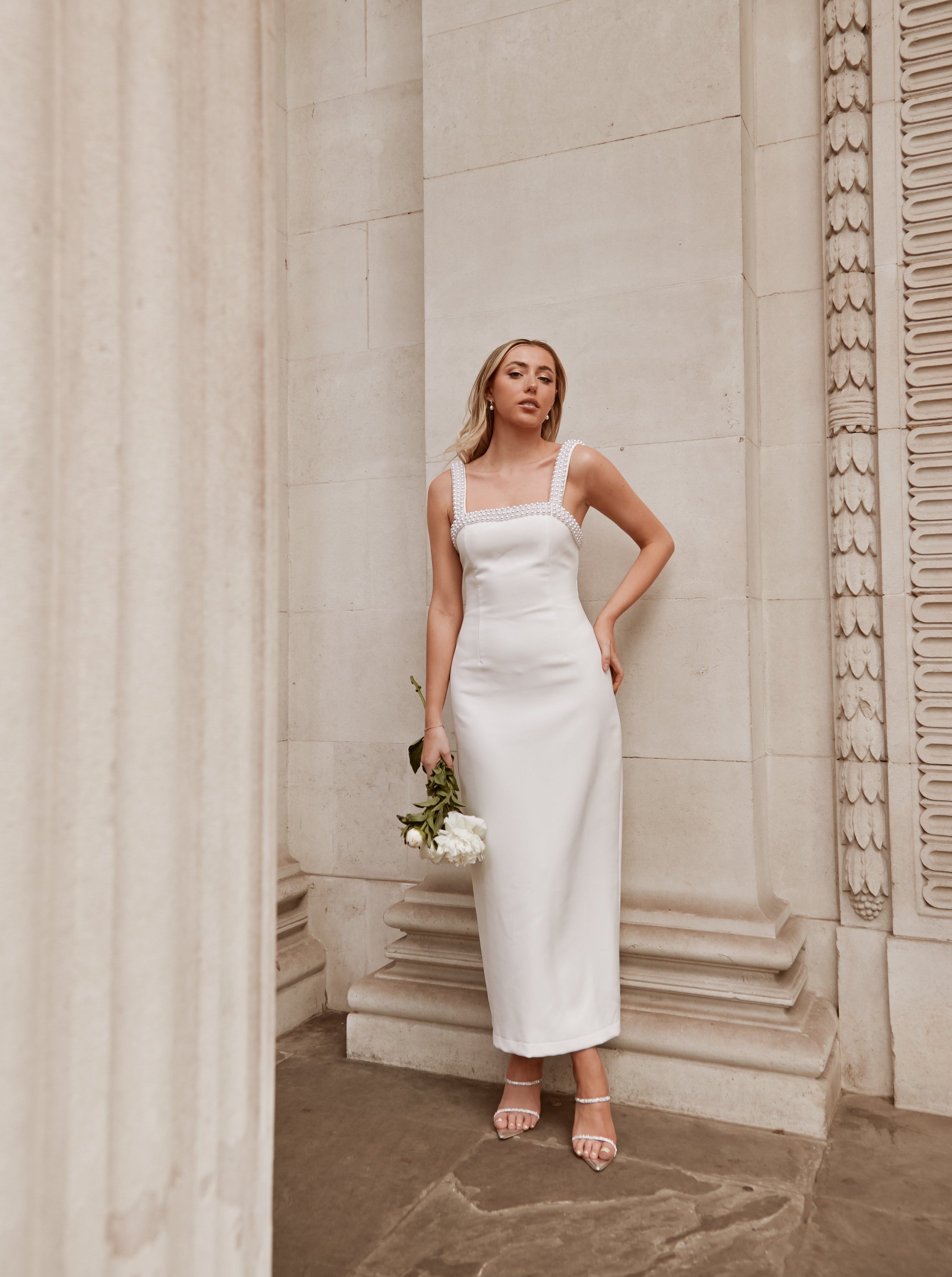 The Ultimate Muse Pearl Trim Midi Dress | White
 By popular request, our iconic pearls make a reappearance for Odd Muse Bridal. Another evolution of our best-selling dress, cut from our signature fabric and featuring a full length adds a touch of sophistication for our brides-to-be.
Fabric composition: 75% High Grade Polyester, 5% Spandex, 20% Rayon. Lining: 90% Nylon, 10% Spandex
Featuring pearl-lined straps, a discreet zipper at the back and tailored to accentuate your figure.
No matter where or how, from churches to beaches, she is the perfect dress to say, 'I do.'