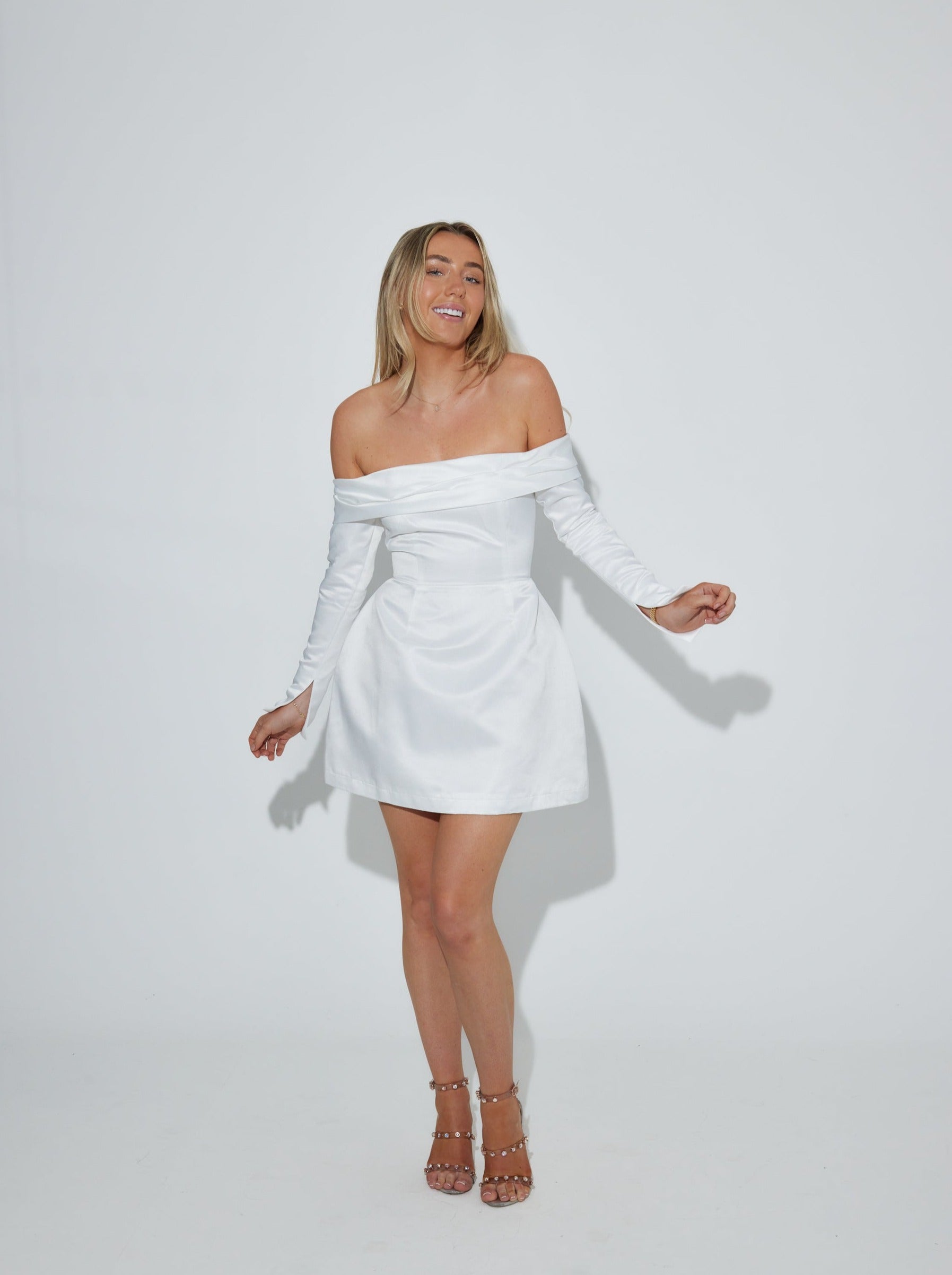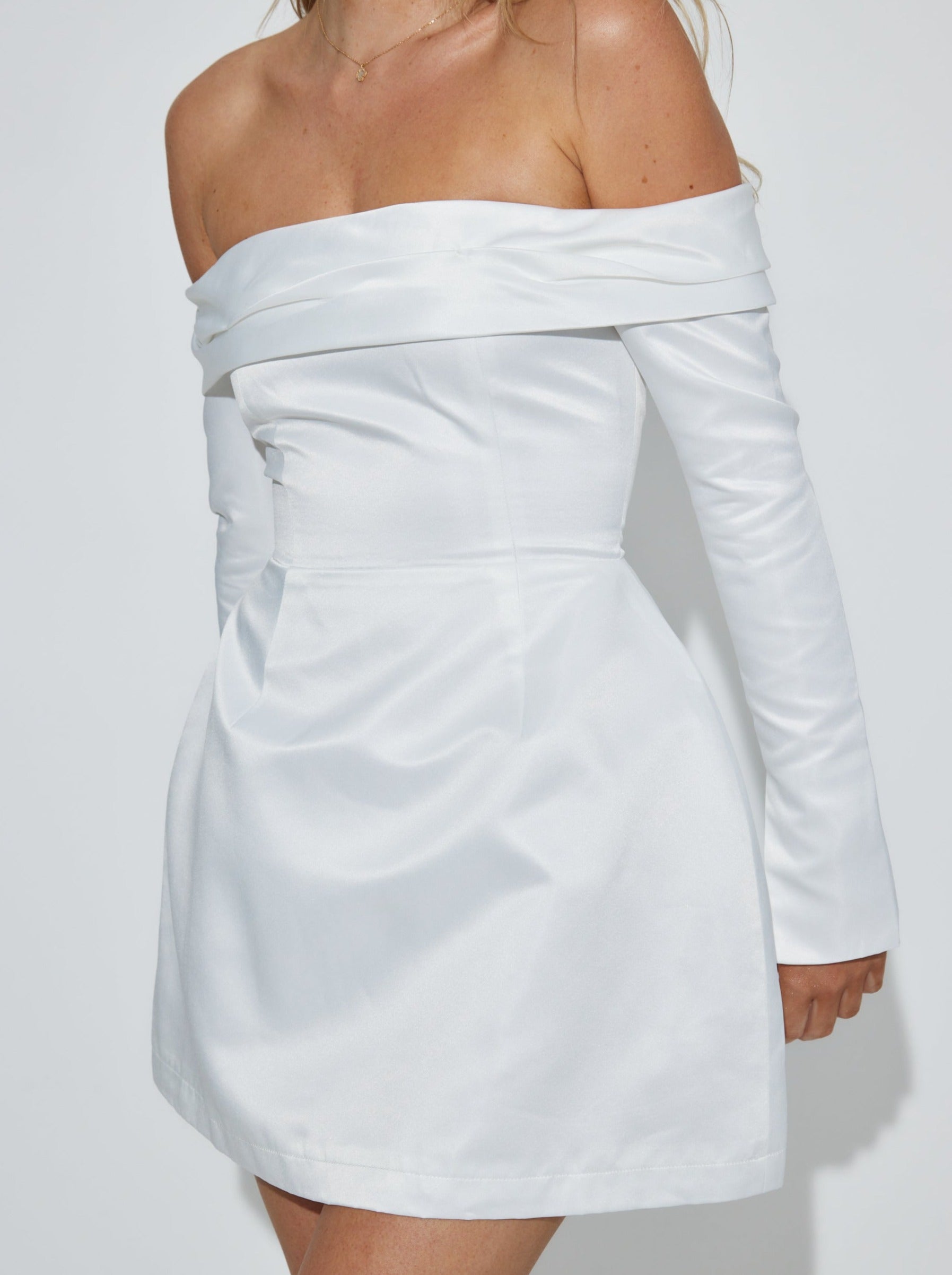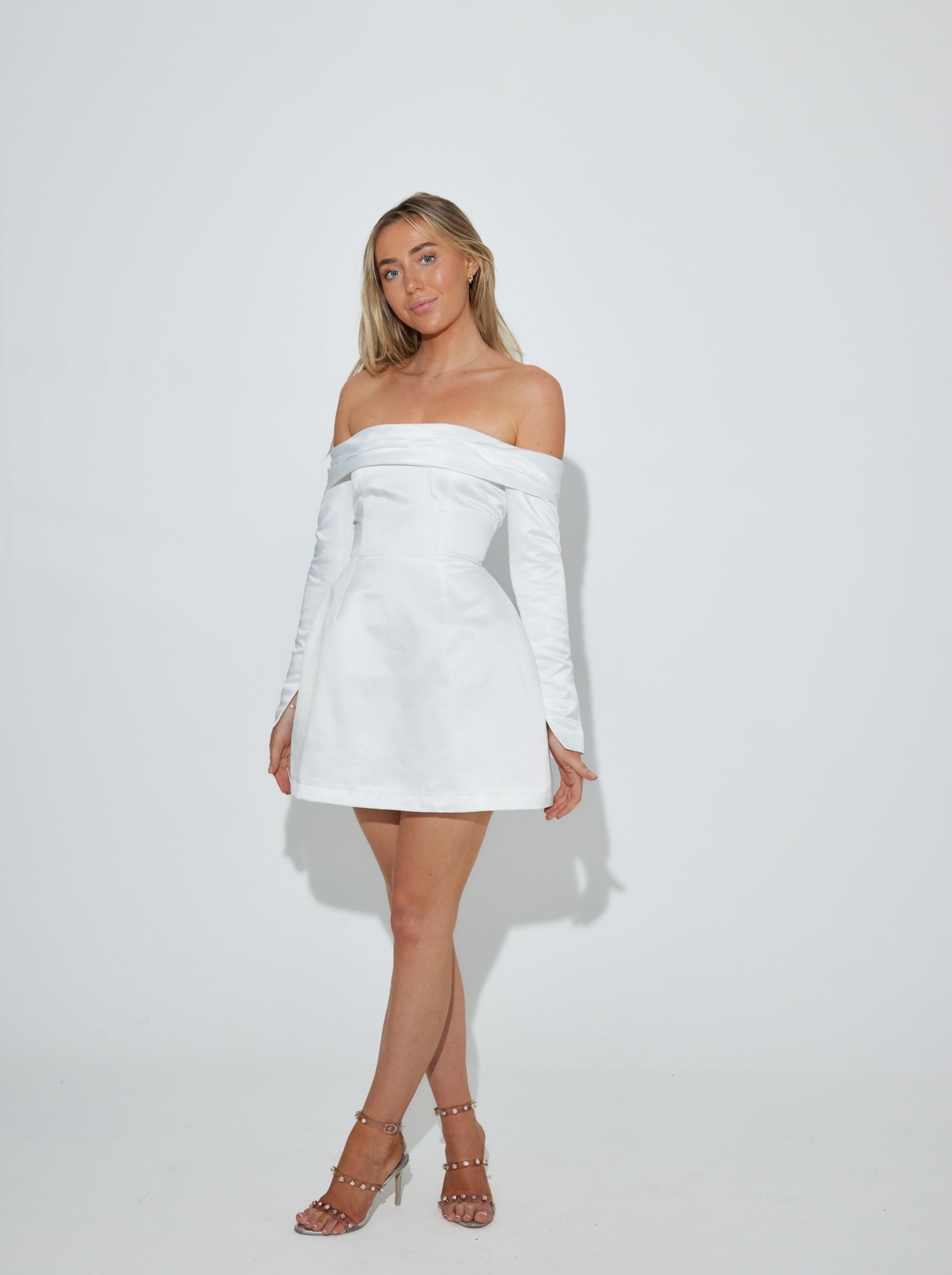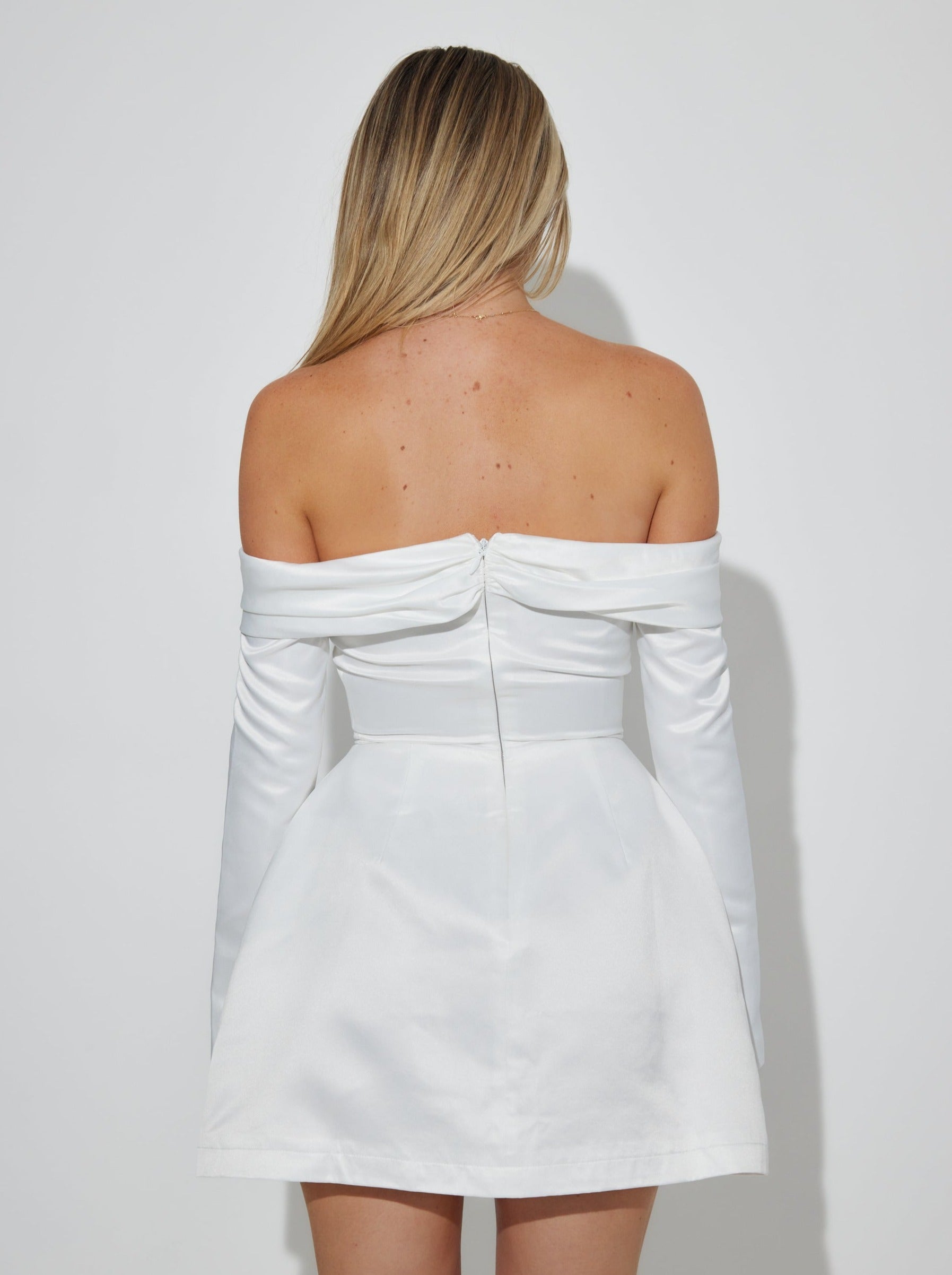 The Ultimate Muse Satin Bardot Mini Dress | White
PRE-ORDER NOW FOR DISPATCH ON OR BEFORE 12TH DEC 
If opulence was a dress, she would be it. Introducing our latest iteration of classic partywear you'll want to wear for a lifetime. Fall into party season feeling like a timeless muse forever with this simplistic yet sophisticated addition to your wardrobe, boasting an elegant off-the-shoulder neckline and cinched waist finish.

Fabric composition: 75% High Grade Polyester, 5% Spandex, 20% Rayon. Lining: 90% Nylon, 10% Spandex
- Off-The-Shoulder Finish
- Long Sleeve
- Cinched Waist
- A-Line
- Straight Hem
City girl Autumn is here. Whether you're strutting the starlit streets of NYC or partying in Paris, this is your go to Muse.